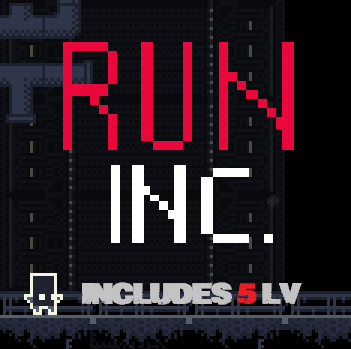 RUN inc.
Help this little Shadow-boy to escape the evil factory: the RUN inc.
run and jump to dodge the enemies and the trap and find the key that allows you to go to the next floor.
Escape from evil slime and the security-robot of Run inc.
CONTROLS;
The player run automatically. just click the pad to make him jump,press twice to double-jump.